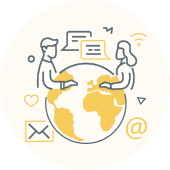 Be a Homestay Tutor in Spain!
Teach & Conversation in English, French or German
Males or females aged 18 – 35 years old
Be fluent in English, German or French. Preferably native speakers
Minimum education: High School – Secondary Education
No formal teaching qualifications needed, although it will strengthen your application
We accept participants from:
EU (Schengen area), UK, Australia, Canada, New Zealand, USA, and South Africa.

You are welcome to join the program at any time throughout the year. The exact arrival date in Spain will be agreed upon and confirmed by your host family.
During summer months the tutor may be asked to join the family at their holiday destination.

The minimum stay is 4 weeks,
preferably 8 weeks. You could extend your stay up to 12 months – except for non-EU citizens on a tourist visa, whose maximum stay would be 12 weeks.
Non-EU citizens could extend their stay If they enroll in a course, making them eligible for a student visa – as long as they enroll before travelling to Spain. Please check out the special deals on Spanish courses that we offer our applicants, should you like us to enroll you in a Spanish course.

Home Tutor
in Spain
Great way to see Spain as you will have plenty of time off!
As a homestay tutor you'll live with a welcoming host family, teach your host children English, French or German for 15 hours per week, and experience Spain as a local. This intercultural experience is a great way to help others, work on your Spanish, and gain insight into Spanish culture.
Teach & Conversation in English, French or German
Keep your room clean and tidy
Respect the familys' rules
Although you are not expected to have formal teaching qualifications, you are expected to be proactive and to try to engage the family member(s) in conversation so as to improve their speaking skills. In most cases you will be teaching the children, but in some cases it may be the parents who are interested in improving their language skills.
Please note that your role in the host family is as a tutor and therefore you are expected to informally teach and give conversation classes in your language. You will not be asked to perform domestic chores or child-minding. Should you have queries, do not hesitate to contact us.
15 hours/week: 3 hours/day – Monday to Friday

Assistance & Advice
When applying and with Host Family Placements.

Booking & enrolment
in a Spanish Course (should you like to attend one)

Student visa
We supply you with the documents needed and guidance through the applying process (should you need one)

In-Country Support
Throughout your stay in Spain

Airport Pick-up
If you arrive within reasonable hours

Accommodation
In your own private room



Welcome Pack
With tons of useful info sent via email

Access to FB Group
Where you can meet other participants in your area

24 hours Emergency Phone
Learn Spanish in an excellent Private school in Central Madrid with special rates for our participants

Jordan tells us abour her experience in Spain

Check the other programs out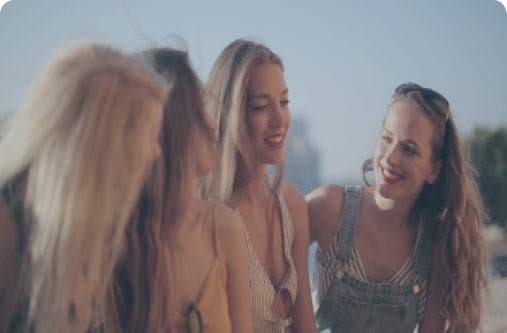 Help with children, light housework and with English, French or German

Work Schedule
25 hours or 30 hours/week


Dinero de bolsillo
De $850 a $ 1,100*

Babysitting
Once or twice a week -never in a row-