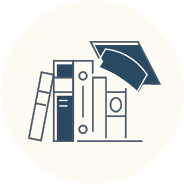 Study Spanish in Madrid in an excellent private school
Due to the participants' work schedule with their host family it is sometimes not easy to find a suitable Spanish language course. Club RCI in partnership with an excellent Spanish private school, has negotiated a special deal for our applicants, with a suitable course timetable.

Spanish Course
in Madrid
Study Spanish in central Madrid in an excellent private school
Situated in the centre of Madrid, offers a young and modern environment in which each student plays an important role. Each year, more than 1200 students choose this excellent school to learn Spanish, which makes it one of the most popular schools in Madrid, and an ideal place for students from all over the world to meet and make new friends.
The school wants to offer you more than just a Spanish course, they offer you a great experience, and is exclusively dedicated to the teaching of Spanish as a foreign language.
The students come from all over the world and are usually aged between 18 and 32 years. The majority of our students are from Europe and North America, although the school receives students from 60 different countries.
Tuition: Includes Grammar and Writing Skills, Conversation and Phonetics.
Timetable: Monday – Friday 10:00 – 13:00. Optional Spanish Culture lessons Monday – Friday 13:15 – 14:00. 1 lesson = 45 mins
The Teaching Method stems from the idea that language is an instrument of communication and that the student is considered to be the centre of the learning process. Our teaching plan and course programme are both in compliance with the Common European Framework of Reference for Languages of the Council of Europe, and the Curricular Plan of the Instituto Cervantes.
Learning Spanish is more than simply learning the grammar. For this reason, the school invites you to take part in a selection of extra-curricular activities. This gives students the opportunity to socialise with other students and teachers from the school, and make new friends. The School offers you the chance to visit Madrid and its surroundings, watch Spanish films, discover the nightlife in Madrid, take up dance classes, and much more. We are sure that our weekly activities will make your stay unforgettable.
Guided visits around Madrid.
Excursions to Toledo, Segovia, El Escorial, etc.
Tapas and other Spanish cuisine.
Spanish films shown at the school.
International parties.
All activities, guidance and assistance are provided without any additional cost (except for trips that are not organised within the school). However, entrance fees, transport costs and food and drink are to be covered by the student. There are also additional costs for cookery lessons and dance classes.
Levels A2, B1, B2, C1 + Every Monday, except on bank holidays*

Absolute Beginners A1 (No previous knowledge of Spanish) Please, check with us.

*Spanish bank holidays January 01, 06 / April 09, 10 / May 01, 02, 15 / August 15 / October 12 / November 02, 09 / December 07, 08, 25.

Registration

Activities

Welcome Pack

Course Book for Entry Level

Additional Material

Personal Assistance

Internet Access at School

Certificate of Attendance

Student visa for non-EU students
BOOK YOUR COURSE WHEN APPLYING FOR YOUR CHOSEN PROGRAM