How to apply to Work, Travel & Study in Spain?
Click on the programme you are interested on applying to download it
Click on the programme you are interested on to download the reference forms – we need two, please

or certificates of qualifications you may have achieved
Once you have gathered all the documents needed, please submit them to us via email:
Clara@clubrci.es
.es including your application form.
Please, state your full name in the subject field when emailing us.
How Does Work, Travel & Study in Spain Work?
We receive your full application and the documents needed to apply. Please, email application form and all the documents needed to our coordinator, Clara:
Clara@clubrci.es
Based on your availability, personal interests, expectations, etc we will match you with the most suitable host family possible. We always bare in mind your requests and try to accommodate them as much as we can. However, sometimes it is not possible. Being flexible is quite important when participating in these programmes.
If a host family thinks you are a good candidate for their family, we will contact you to let you know and provide you with a the host family´s profile – which is similar to your application form-, where you can see details of the family members, where they live, what they expect from you, their hobbies etc.
If you like the host family's terms and conditions, a first contact will be made, usually via e-mail or skype, so you can get to know each other a bit better before committing to a placement.
Sometimes one conversation is enough.
Other times either the family or the applicant need more time before making up their minds.
So, you like each other and are eager to meet in person and start the programme? Great news, the placement is confirmed!
Agree on an arrival with your host family. We strongly advise you not to buy a plane ticket without checking with the host family first. Once you get it, please inform us as soon as soon you can to arrange your pick-up.
Your placement fee is due.
No problem!
We will still be on the look out for the best possible match for you, and will continue sharing your profile with families that we think are suitable for you.
As soon as another family shows interest in having you as their childcarer or tutor, we will repeat step number 5. We will do this as many times as may be necessary
Get ready!
Book your flight and and pack your suitcase.
Travel to Spain!
You will be picked up at the airport or station by your host family.
Flights & Cost of Travel not included.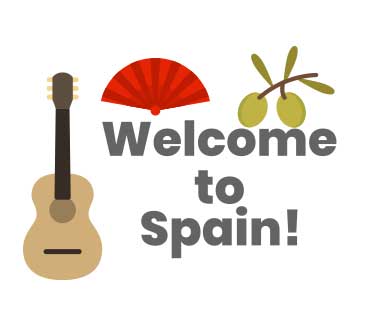 We will love to help or answer your questions